What is DeepL
DeepL is a software for translating texts between languages. A service providing APIs for third-party tools, including MERGADO Translate. A company that creates and operates these technologies. It competes with, for example, Google Translate.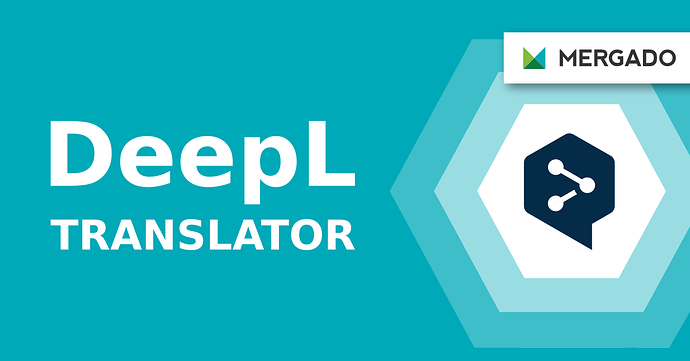 History of DeepL
The company DeepL SE was founded in Germany in 2017. The founder was Jaroslaw Kutylowski, the future CEO. The technological beginnings are connected with the Linguee technology. DeepL created a translation service that gained attention due to the high quality of translations and became a competitor of technological giants led by Google Translate or Microsoft Translator.
DeepL products
DeepL Translator is a web-based text translation service. It can process manually inserted text input as well as PDF, DOC, PPTX… This translation service has an API.
DeepL Write, a newer product for proofreading written text.
DeepL and MERGADO System
DeepL Translate can be linked to MERGADO Translate. The user creates their own user account and uses this tutorial to link to MERGADO Translate. The API DeepL is paid. The advantage of the above procedure is that the user can see 100% how much he is paying for what. They can see separately the fee for MERGADO Translate and the fee for DeepL. This is convenient because some translation services charge for the translations themselves, and "resell" the DeepL translation at a higher price.
More information
DeepL preview