The app does not detect images from the feed, although diagnostics shows that everything is fine.
What could be the problem?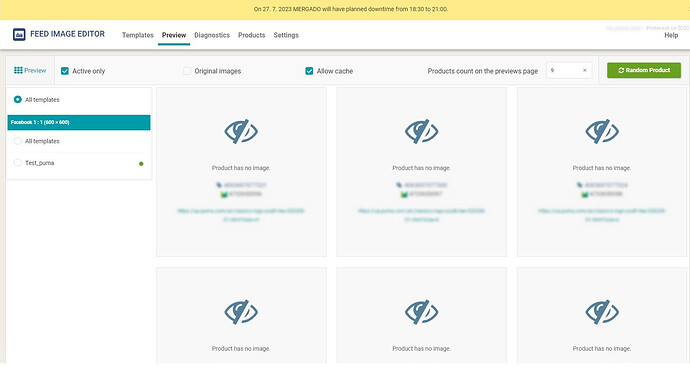 Also I want to implement a template that will add a dynamic discount to feed images.
That is, that each product should have its own discount, which was automatically inserted into the image. Can you please tell me if it is possible to realize this through your application?